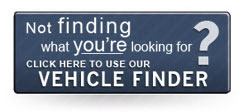 2005 Harley Davidson Screamin' Eagle Electra Glide FLHTCSE2 CVO
817-994-4326

Contact

Exterior: Two-Tone Candy Teal
Stock #: 950329
Engine: 1690 cc
VIN #: 1HD1PKE105Y950329
Mileage: 20,145
View More Images
Up for sale is my personal 2005 Harley-Davidson Screamin' Eagle Electra Glide. I have owned this bike for 12 years. It is always been stored indoors, clean and serviced. Over the years I have been asked 1000 times "is that bike for sale" and have never considered selling it until now. In the last 2 years, I bet I haven't ridden 300 miles. I have it inside our warehouse and walk by it every day and decided that it is now time for someone else to enjoy it. I've always had a motorcycle (or 2) since I was 13 and with my kids in their teens- I just don't have the time to ride it anymore.

Back in 1999, I bought a Road King Classic. I liked the bike but I really was looking for something "different" than a normal Harley. There is nothing worse than going for a ride or to a Rally and seeing 100-200 black Harley's that look just like yours! Sure you could paint it, chrome it out, but I was looking for something factory and special. In 2003, Harley came out with a Screamin; Eagle Road King. Again- I was looking for something different and wanted a bike with a front fairing. In 2004, Harley came out with the Screamin' Eagle Electra Glide. It came in 2 colors, Blue or Orange. I wasn't big on either color. Late that year, Harley introduced their 2005 line up which included some upgrades from the 2004 and only came in 3 colors: Two-Tone Candy Teal and Dark Candy Teal, Two-Tone Candy Cherry and Dark Candy Cherry and Sunrise Yellow Pearl with Stingray Silver. I ordered the Two-Tone Candy Teal from my dealer the day I heard about it. The dealer told me I may not get it. I've been in the car business since 1990 and understood about limited production vehicles and told myself that if I didn't get it, that I was going to buy a regular Electra Glide and customize it – just what I DIDN'T want to do… Shortly after ordering it, I had an opportunity to visit the York, PA Harley-Davidson Plant where they build the Touring and CVO bikes. I've been to many different automobile Plants and can honestly tell you the York, PA HD Plant is a must visit if you can. I now have been there 3 total times. I finally got a phone call from the dealer telling me that my order was not going to happen, and to come get my deposit. Harley-Davidson only built 500 units in each color. I was disappointed to say the least. After that, I decided to just keep riding my Road King and not do anything else to it. The day our Harley dealer got a Teal Screamin' Eagle in, they called me to come look at it. I got to the dealer and there was a bigger the normal crowd looking at something that was sitting on the showroom floor – it was the Teal Screamin' Eagle. I bet a stood there for an hour looking at that bike. It was like a piece of art. I was now on a mission- I had to find me one. At this time (2005) Screamin' Eagle Electra Glides were bringing over $35,000; $5,000 over MSRP. I would constantly search online, I looked at the Cycle Trader and would find one from time to time, but I was not going to pay $35,000+ for it. Finally, I was at work and got a call from a friend that he knew of an American Airlines pilot in Houston that ordered and took delivery of a Teal Screamin' Eagle and may want to sell it. I called the guy and we talked for a while and he told me that he was into dirt bikes and he won a lottery ticket from his Harley dealer that guaranteed him a 2005 Teal Screamin' Eagle and he just didn't ride it and yes, he said that he may be interested in selling it. After a while on the phone, we agreed on price ($30,000) and I went to pick it up. It was perfect. It had 526 miles on it. It was mine! I'm telling you this story because you will see some Screamin' Eagles out there for sale that are bank repos, auction purchases, etc. that the seller does not know the history of the motorcycle they are selling. This bike has been babied and loved by my family for 12 years- I can tell you anything about it and being Harley guy for many years that is important to you the buyer. As soon as I got it home, I took it to my HD dealer and had them do a complete service just so I could get in my own servicing routine. I had them install a Stage III Kit, Vance and Hines slip-on exhaust and a couple of chrome pieces like the saddle bag lid openers and a piece that is under the right side of the exhaust that covers the bolts. I also added a HD SD card music reader. There is probably something items I have left out that I have done to it. I have gone thru 2 sets of tires. The tires that are on it now have 5,000-7,000 miles left in them. Just last week I put a new Interstate battery in it. I have a folder full of receipts and service records from Harley-Davidson that I will give you. I have the key with security system remote, the Gold Key, the owner's books, the CVO bike cover, and the original sales brochure for this motorcycle. It has never been wrecked, abused or "over". I would love to tell you it has never been rain on, but I would be lying to you! I have ridden this HD all over Texas, Oklahoma, Arkansas and Missouri and it has NEVER let me down. There is no damage or marks on the bike. It is cleaned after I ride it and detailed 2 or 3 times a year. It was detailed last week. Every button, switch and option works as it should. I have added a few pictures at the end of the picture section of times that I would be out for a ride and take a couple of pictures of it. The removable tour pack is very easy to put on or take off. It does have a battery tender. You get the saddle bag liners also. Being in the car business for 27 years, I do understand pricing and market value. I understand you want it as cheap as possible and I would love above market value. As of writing this (March-26-2017), I have found a handful of 2005 HD SE's for sale online ranging from $12,500 with 76,000 miles on it to $19,700 with 11,000 miles on it. I feel $15,500 is a fair price for both buyer and seller. I do considering my Screamin' Eagle nicer than the others. I have a clean and clear Texas title in hand. 3rd party inspections are welcome and shipping is 100% up to the buyer. Please feel free to call Karl Lenderman at 817-994-4326 with any questions.


Here is some factory specs I found online about this 2005 Screamin' Eagle:
SCREAMIN' EAGLE ELECTRA GLIDE DELIVERS TOURING MUSCLE
103 Cubic Inch (1690cc) Stroker Twin Cam V-Twin; Dressed With New Custom Features
MILWAUKEE (July 15, 2004) - The 2005 FLHTCSE2 Screamin' Eagle Electra Glide delivers extraordinary touring performance with exceptional custom styling. A creation of the Harley-Davidson Custom Vehicle Operation (CVO) program, the limited-edition Screamin' Eagle Electra Glide is back for its second model year, once again powered by a Screamin' Eagle 103 cubic inch (1690cc) Stroker Twin Cam V-Twin engine and also featuring three new paint colour combination and a number of new-for-2005 components.
The Harley-Davidson CVO program creates highly exclusive, limited production, custom motorcycles built by a select team of technicians in special assembly areas at the Harley-Davidson plants in York, Pa., and Kansas City, Mo. Approximately 1,500 examples of the 2005 Screamin' Eagle Electra Glide will be manufactured at the York Vehicle Operations facility And only 200 will be available across Europe.
Based on the fuel-injected FLHTCI Electra Glide Classic, the 2005 Screamin' Eagle Electra Glide is offered in three new colour combinations: Sunrise Yellow Pearl and Stingray Silver, Two-Tone Candy Cherry, and Two-Tone Candy Teal. Each paint scheme includes a colour-matched inner fairing panel, fairing lowers and fuel-tank console inserts. Lettering on the derby and timer cover is also colour-matched. New for 2005 is a colour-matched detachable chopped Tour-Pak equipped with interior light and carry-out liner.
Other new features of the 2005 Screamin' Eagle Electra Glide include chrome Thunderstar wheels and chrome Thunderstar floating brake rotors, a fender-mounted license plate bracket with integrated turn signal bar, a new air cleaner cover, a new push-button fuel door and a newly-shaped seat with imprinted inserts.
The fuel-injected Screamin' Eagle 103 Stroker Twin Cam engine displaces 103 cubic inches (1690cc) and is the largest-displacement engine offered in a production Harley-Davidson motorcycle. The engine is hand-built using Screamin' Eagle big-bore cylinders and a Screamin' Eagle stroker flywheel and rod assembly that combine to increase bore and stroke from 95.3 x 101.6mm to 98.4 x 111.1mm. Compression is bumped from 8.9:1 to 9.0:1.
The Screamin' Eagle Electra Glide hugs the road on a Profile Low Rear Suspension kit and lowered front suspension. To handle the powerful engine, the drivetrain is upgraded with a high-performance hydraulically actuated clutch, an oil cooler with chrome cover and a high-torque starter. Brake and clutch lines and the throttle cable housings are braided-and-coated stainless steel. Passenger and rider footboard inserts, handgrips, the brake pedal pad and the shifter peg are all from the Stealth Collection by Harley-Davidson Genuine Motor Accessories. All gauges feature spunaluminium faces (not applicable in the UK market).
The traditional Harley-Davidson "batwing" touring fairing is topped with a low-profile smoked wind deflector. The custom leather seat is fitted with a rider backrest. A premium sound system with integrated amplifier and high-performance speakers, a security system, a CVO indoor storage cover and special CVO key are all standard on the 2005 Screamin' Eagle Electra Glide.
Features of the 2005 FLHTCSE2 Screamin' Eagle Electra Glide include:
Paint: Sunrise Yellow Pearl and Stingray Silver
Two-Tone Candy Cherry
Two-Tone Candy Teal
Colour Matched Inner Fairing and Switch Panel
Colour Matched Detachable Chopped Tour Pak
Colour Matched Fairing Lowers
Colour Matched Timer and Derby Cover Lettering
Colour Matched Fuel Tank Console Inserts
Colour Matched Saddlebag Filler Strips
Screamin' Eagle 103 Stroker Twin Cam powertrain
Silver Engine Finish w/ Chrome Covers
High Torque 1.4 kw Starter
New Chrome Stealth Style Luggage Rack
New Chrome Fender Mount License Plate Bracket w/ Integrated Turn Signal Bar
RH & LH Passing Lamp Assemblies w/ Integrated Bullet Front Turn Signals
Smoked Turn Signal Lenses with Amber Bulbs
Bright Stainless Throttle/Idle Cable Elbows
New Chrome Front Wheel Spacers
New Chrome Air Cleaner Cover
New Chrome Push Button Fuel Door
New Seat Inserts and Bucket Shape
New RH Front Extended Exhaust Shield
Chrome Muffler Shields
Hydraulic Actuated Heavy Duty Clutch
Braided, Coated, Stainless Hydraulic Clutch Line
Braided, Coated, Stainless Throttle/Idle and Brake Lines
Custom Oil Cooler with Chrome Cover
Custom Oil Filter Mount with Integrated Thermostat
Low Profile Front Suspension
Smoked Mini Wind Deflector
Stealth Collection:
Passenger Foot Board Inserts
Rider Foot Board Inserts
Grips and Grip End Caps
Brake Pedal Pad
Shifter Pegs
Chrome Floor Board Supports
Full length Fuel Tank Console
25.4mm Internally Wired Chrome Handlebar Assembly
Premium AM/FM/CD Sound System
Spun Aluminium Metal-Faced Gauges (not applicable in UK market)
Adjustable Rider Backrest with Chrome "Bar & Shield" Backplate
Low Profile Detachable Passenger Backrest Assembly w/ Chrome "Bar & Shield"
Backplate
Chrome Saddle Bag Lid Trim
Bullet style Mirrors
SYN3 - Synthetic Lubricant
Custom Indoor CVO Storage Cover
CVO Key
Thunderstar Wheels
Thunderstar Chrome Floating Brake Rotors, Front and Rear
Chrome Front Brake & Clutch Master Cylinders
Chrome Switch Housings and Chrome Hand Levers
Chrome Voltage regulator
Profile Low Rear Suspension
Chrome Fork Sliders and Chrome Upper Fork Covers
Chrome Billet Brake and Heel/Toe Shift Levers
Chrome Extended Reach Billet Brake Lever
Polished Stainless Shift Rod Assembly
Silver Brake Calipers with Chrome Billet Style Inserts
Chrome Lower Triple Clamp Cover
Chrome Oil Vent Line
Chrome Oil Line Cover
Front Axle Nut Covers
Chrome Valve Stem Caps
Fairing Lower Glove Boxes and Doors
CVO Tour-Pak Lid cloisonn�
Saddlebag Liners
Tour Pak Carry Out Liner
Factory Security System
Specifications
Primary Drive - Double row chain, oil bath, mechanical tensioner, 36/25 ratio
Final Drive Gates - carbon fiber reinforced polychain belt, 32/70 ratio
Clutch - 9-plate, wet
Transmission - Five-speed
Overall Ratio: 1st - 10.11, 2nd - 6.96, 3rd - 4.95, 4th - 3.87, 5th - 3.15
Engine - 45� Aircooled Twin Cam 103B � (vibration isolation-mounted)
Valves - Pushrod-operated overhead valves; w/ hydraulic self-adjusting lifters; two valves per cylinder
Bore x Stroke - 98.4 x 110.8 mm
Displacement - 1690 cc
Compression Ratio - 9:1
Fuel System - Electronic Sequential Port Fuel Injection (ESPFI)
Length - 2462 mm
Seat Height - (measure laden w/ 81.7kg rider) 673 mm
Ground Clearance - 106.9 mm
Rake - 26 degrees
Trail - 157.5 mm
Wheelbase - 1613 mm
Tyres: Dunlop Harley-Davidson Series, Front - D402F MT90-B16 72H, Rear - D402 MU85-B16 77H
Fuel Capacity - 18.9 L
Oil Capacity - 3.8 L
Dry Weight - 377 kg
Frame - Mild steel, rectangular section backbone w/ twin down-tubes
Swing Arm - Conventional, rectangular
Front Fork - Telescopic cartridge-style damping
Rear Shocks - Air-adjustable
Wheels - Chrome Thunderstar Custom (cast)
Brakes: Caliper Type Four-piston front and rear
Rotor Type (diameter x width): Thunderstar Chrome Floating Brake Rotors, Front and Rear, Front - (DUAL) 292.1 mm x 5.08 mm, Rear - 292.1 mm x 5.84 mm
Suspension travel: Front wheel - 117 mm, Rear wheel - 76 mm
Engine Torque (per 95/1/EC)2: 117 Nm @ 4250 rpm
Lean Angle (per SAEJ1168): Right - 31 degrees, Left - 30 degrees
Lights: (As per country regulation)
Headlamp - Quartz halogen, 55-watt low beam, 60-watt high beam
Passing lamps - 2 @ 27w (except where prohibited by law)
Tail/stop lights - 8w/28w
Turn signal lights - (self-canceling) 28w
Indicator lamps: High beam, passing lamps, neutral, oil pressure, engine diagnostic light, low fuel warning, cruise control, speakers, accessory, turn signals, and security system
Battery - Sealed, maintenance-free, 12-volt, 29 amp-hour, 270 cca (per Battery Council International rating)
Charging - 45-amp permanent magnet alternator w/ solid-state regulator (559 watts @ 2000 rpm; 599 watts peak)
Starting - 1.4 kw electric w/ Bendix-type engagement
Colours - Two-tone candy teal and dark candy teal, two-tone candy cherry and dark candy cherry, two-tone sunrise yellow pearl and stingray silver
Warranty - 24 months (unlimited mileage)
Service Interval - First 1,600 Km; every 8,000 Km thereafter.
Show More »
All advertised prices exclude government fees and taxes, any finance charges, any dealer document preparation charge, and any emission testing charge. The price for listed vehicles as equipped does not include charges such as: License, Title, Registration Fees, State or Local Taxes, Dealer Prep, Smog Fees, Credit Investigation, Optional Credit Insurance, Physical Damage of Liability Insurance, or Delivery Fees. DEALER makes no representations, expressed or implied, to any actual or prospective purchaser or owner of this vehicle as to the existence, ownership, accuracy, description or condition of the listed vehicle's equipment, accessories, price, specials or any warranties. Any and all differences must be addressed prior to the sale of this vehicle.